Briefly describe your issue below:
Please take a look at screenshot.
I was able to finally get my Sony bluetooth headset connected on a fresh installation of Parrot, after i run the upgrades.
My headset is the MDR-ZX750 on the list. But not showing as an output device in the sound preferences. How can i make it see the device?
Thank you
What version of Parrot are you running? (include version (e.g. 4.6), edition(e.g. Home//KDE/OVA, etc.), and architecture (currently we only support amd64)
4.10 64-bit
What method did you use to install Parrot? (Debian Standard / Debian GTK / parrot-experimental)
Parrot Security Mate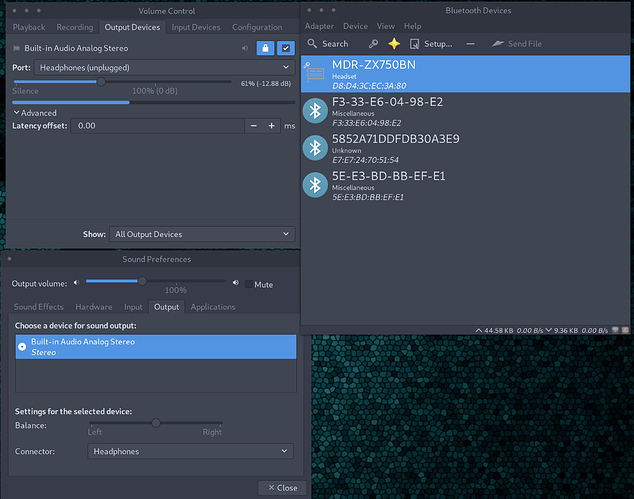 Configured to multiboot with other systems?
(yes / no)
no