Briefly describe your issue below:
I just installed Parrot Security KDE on my Virtual box but the display configuration is not working for me.
What version of Parrot are you running? (include version (e.g. 4.6), edition(e.g. Home//KDE/OVA, etc.), and architecture (currently we only support amd64)
4.8 KDE amd64
What method did you use to install Parrot? (Debian Standard / Debian GTK / parrot-experimental)
Debian Standard
Configured to multiboot with other systems? (yes / no)
No
If there are any similar issues or solutions, link to them below:
If there are any error messages or relevant logs, post them below:
log file
Link to my screen record: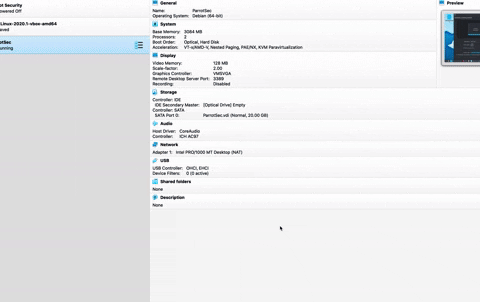 Thanks in advance.