I just went into Firefox Preferences and noticed DNS over HTTPS was not enabled by default.
This means your DNS resolves go through clear text, & commonly monitored by ISP. In fact there has been quite an outcry by ISP's over Firefox/Google enabling this feature in their newer browsers. That alone should make you go "Hmmmmm…"
Why you should care:
By default, most connect through their ISP provided DNS servers which open users up to website monitoring, censorship (block via DNS), DNS redirection & other problems.
Below I have uploaded the quick process to enable DNS over HTTPS which is not enabled but available in Parrot's newer versions of Firefox. I mainly uploaded the pics because in them I left open the EFF (Electronic Frontier Foundation) web page talking about this comforting new feature. (if the pics are too big I will gladly remove).
#1) First go to top right of your Firefox browser and click the '3 lines' to bring down menu. Click on Preferences.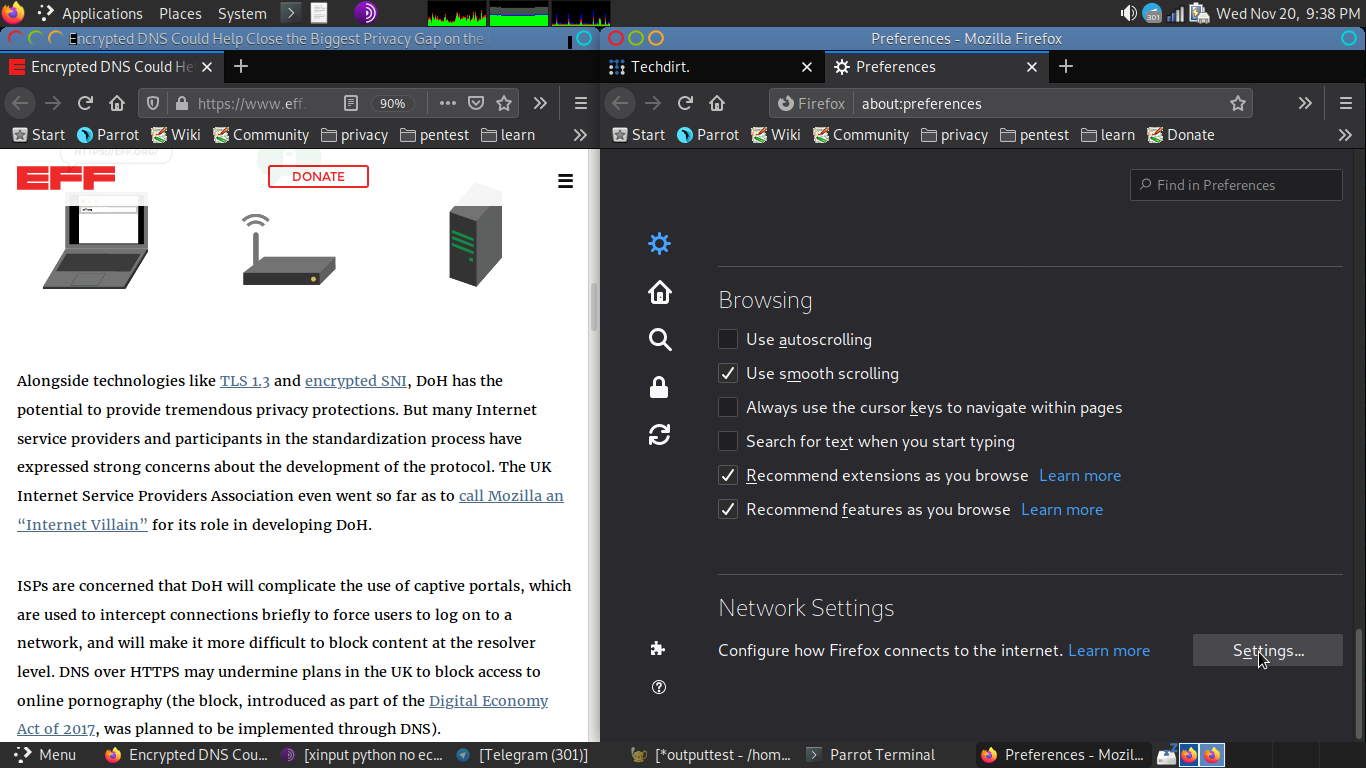 #2) Next scroll to the bottom of Preferences page and click on Network Settings.
#3) Click to check Enable DNS Over HTTPS. (Cloudflare is the one that comes with Firefox but you can find others available online.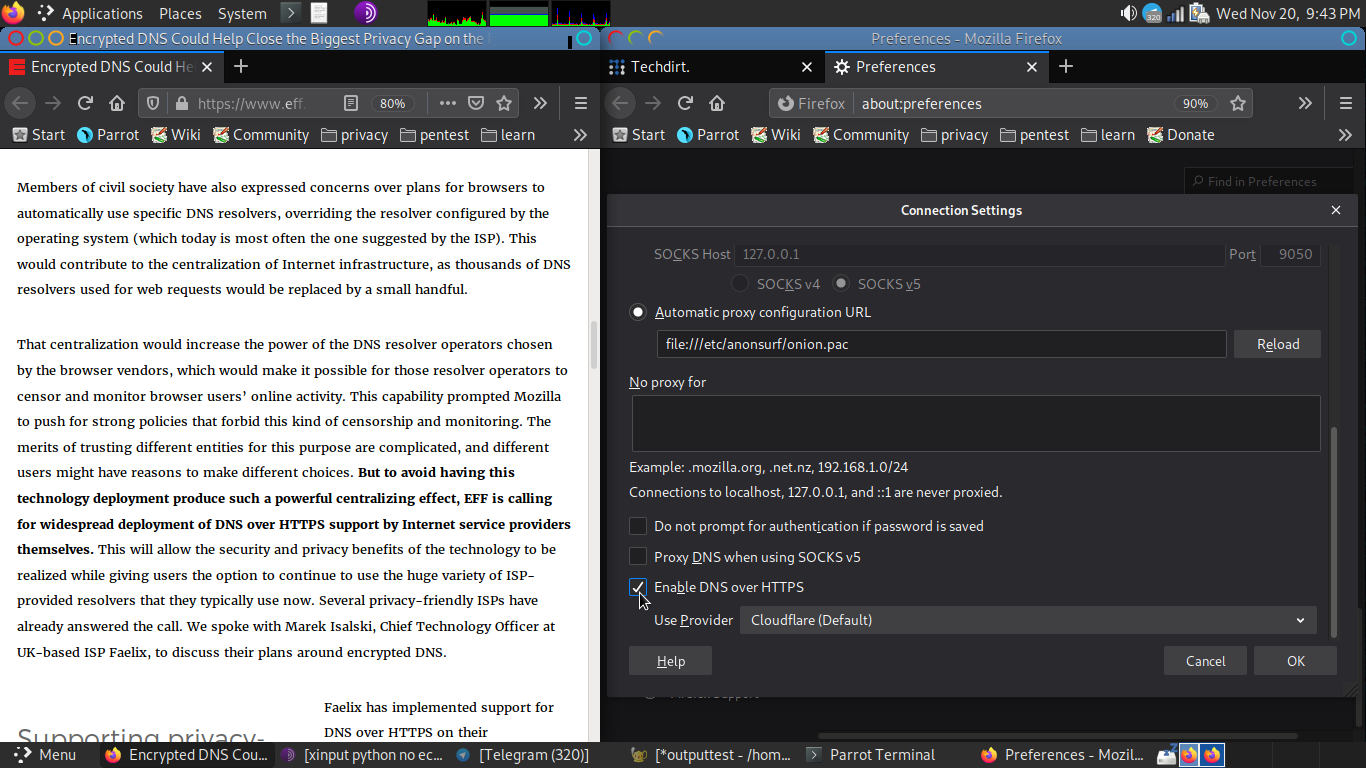 Below is from the beginnging of a decent article from Fastcompany.com:
The federal government has authorized your internet service provider to spy on you. The right was enshrined by a 2017 act of Congress that cancelled anti-spying regulations enacted by the Obama-era Federal Communications Commission. Today, your ISP can log every place you go online and use that data any way it wants, such as building user profiles for its own or other companies' advertising platforms.

But ISPs' most powerful spying tool is now easy to block, by encrypting what's called a DNS request—a bit of data that announces the websites you visit. Mozilla's Firefox browser already offers DNS encryption as an option, and it's about to turn it on by default in the coming days or weeks. This protects you not only from a snooping ISP but also from a hacker who wants to watch your surfing or even redirect you to bogus sites containing malware.
The rest of the article is at:

I thought the community might find this info interesting/valuable.