Parrot version : Release 4.10 64-bit
kernel : Kernel Linux 5.9.0-2parrot1-amd64 x86_64
Mate : MATE 1.24.1
Whenever I try to upgrade my parrot os or even install an application , it would just be running until i get this dpkg error .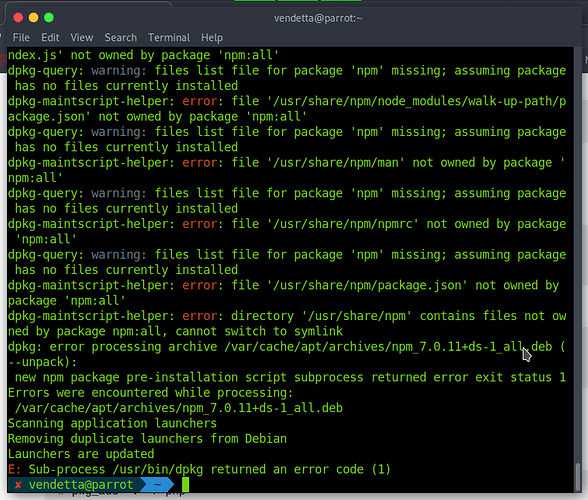 .
What should i do .Because i can't format my drive again and install the os again.
I have try solving it with these solutions but none worked for me.
serverfault.com
itsfoss.com
askubuntu.com