Hi, I want a portable parrot sec distro.
So I had made a 15Gb partition on a 128 Gb external SSD. Then I had burn the Parrot Sec Iso. Then I had made a luks partition with the free space remaining. I took inspiration here (not running the script but I had proceed command by command by taking a lot of inspiration here :

)
Encrypted persistence works finely, no problem.
The only little disappointement is about after giving the luks passphrase, system is a little bit too long to my taste (I mean several minutes).
Here :

The guy seems to have his encrypted partition in third on his portable device, but I can't see what is the second.
Is there something to do for the live OS to load quickly ?
Here's my device in gparted.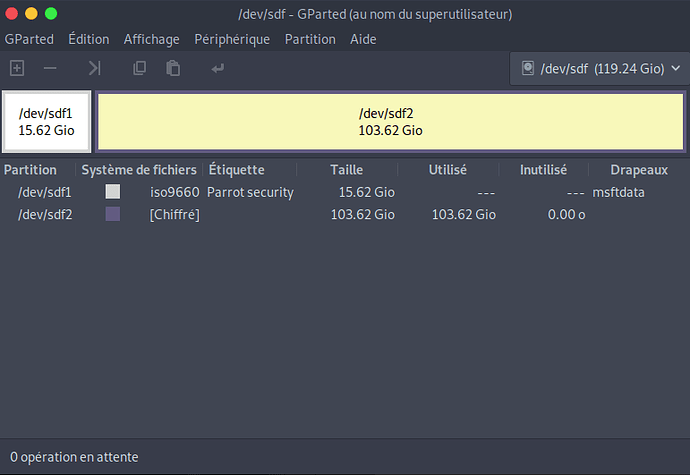 by advance thx

OS version: run cat /etc/*release
Parrot Security 4.10
2. If you have this problem after fresh installation:
How did you create USB bootable?

How did you install OS?
with dd