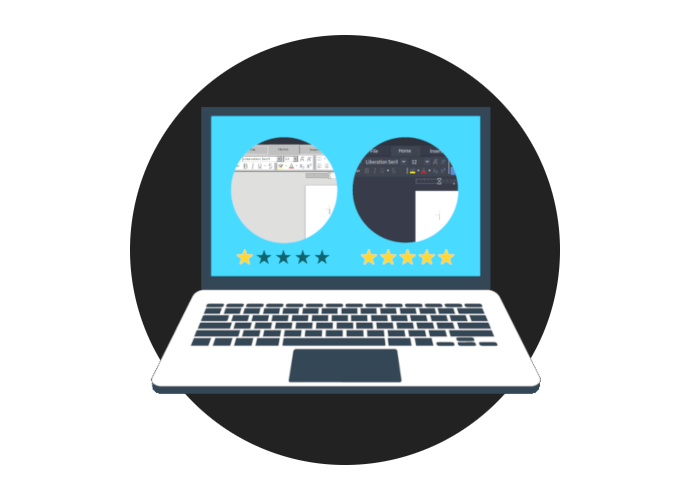 LibreOffice is the most featured and famous software for handling documents on GNU/Linux, it provides a complete interface with all the tools for taking advantage from any document format.
However, for some reason, it looks quite unpleasant as-it-is, this does not affect its functionality, it's just a matter of appearance, this style issue can be encountered over GTK-based desktop environments and even on KDE Plasma. This is why some tweaks can be done for improving its integration with the selected desktop, thus making it look better.
Enable UI Features
Open the Options Panel

Enable Experimental Features [restarting the program may be required]

Select the Tabbed UI

Install the GTK and Plasma Integration
Use Synaptic or CLI to get the packages
apt install libreoffice-gtk3 libreoffice-style-breeze

Choose a Style
The colors may change based on the selected theme, for example, the two screenshots below show results for Numix and ARK-Dark themes.
Light Theme
Dark Theme
Finally, probably this procedure won't be necessary in the future because the GTK, Plasma and other desktop integrations may be part from the LibreOffice installation by default.