Hello everyone here! The problem is the following. As I've already written in the header GParted can't create a new partition in my USB stick. Is this the problem that I booted from the USB on which I try to setup the persistence partition? This is the first thing I'd like to do to my Parrot.
Before boot I opened diskpart.exe in Windows, cleaned everything, then I opened diskmgmt.msc and created 2 new volumes. The third (which is the old one) one left unallocated.
When I booted, I had to see many sda 's in gparted as I created several volumes but instead all I saw was as shown in the screenshot(My whole USB stick was actually 58.45 GiB. So it doesn't even seem to be allocated and volumed).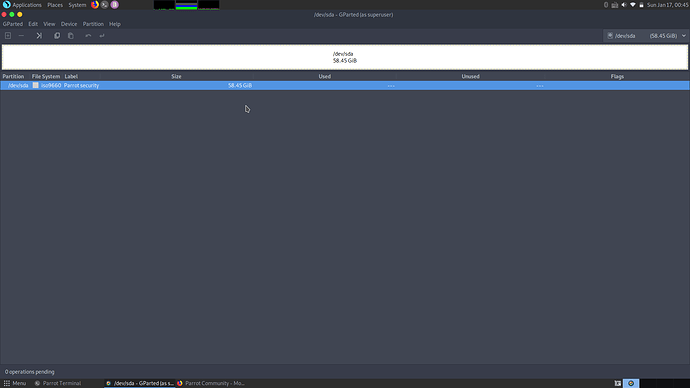 P.S. to burn the USB stick I used Rufus. If you need any other important information, I'm ready to give it.