Hello, i am new to linux and have decided to start with parrot OS, i am really happy with distro but lack of knowledge to fix issues myself. After last update (parrot 5.14.0) system stuck on "Loading initial ramdisk", yet perfectly runs on parrot 5.10.0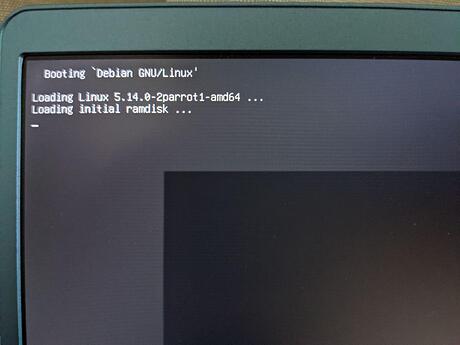 I am using it on laptop Acer (Amd Ryzen 5 / Radeon Vega/ 8gb ram) and parrot is the only OS.
So far I've tried updating Grub, booting recovery mode but none of the actions made any impact. I'd be grateful for any advice or direction to fix this problem.