Hi, everyone.
When I install the Parrot-security-4.2.2_amd64, the installtion failed again.
I am not sure which is the key inforamtion for this problem, below picture may give some help.
---
I did have the similar issues before, but that is a littlke different, I used 32bit image, when I changed to the 64bits, it works. But this time it is 64bits.
The MD5 check fits, so the image doesn't damaged during the downloading.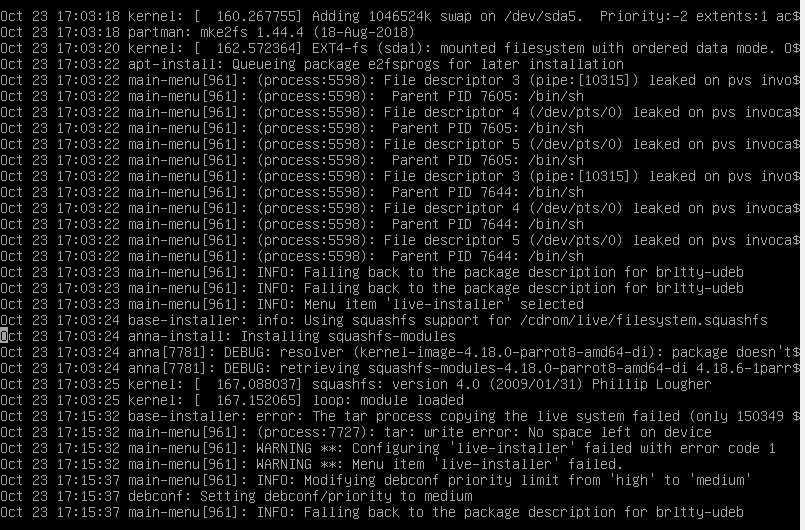 Thank you in advance.