Hello. Please bare with me. I can't boot into my OS, so I'm going to provide as much info as I can.
OS version: Version 4.10

Kernel version: N/A
Or if you can't do it, please tell us ISO version you downloaded.
Couldn't say. I still have my live boot drive, but I'm not seeing anywhere to tell the version. I just d/l'd it two or three days ago. My machine is AMD64, and it's not the version for the virtual machine. I'm sorry, I'm doing this on my phone.
Version: 4.10
Desktop Environment: KDE
Edition: Security

2. If you have this problem after fresh installation:
OS was running fine all day until I tried to install Nvidia drivers, so I don't think it's install related.
Hardware information
- Your device name or output of `lspci`

HP Omen 15-dc0051nr
Hardware causing issue: Nvidia GeForce GTX 1060
```
- Did you try searching info about this issue on search engine? Please write No or any URL to this issue bellow
Yes, but did not find another issue like mine. It happened as I was following the guide from the main parrot OS website: https://docs.parrotlinux.org/info/gpu-drivers/
4. How did you get this error? Are there any steps to procedure it?
1. I installed this: Nvidia GeForce GTX1060 driver
     I was instructed in Konsole to reboot to disable the Nouveau driver.
3. It shows me this or that: Upon reboot, I was given an error, after Grub, that the firmware failed to load. Error message included in screenshot. 

Upon rebooting into recovery, I am unable to login with my root password, though I have it written down and have probably used it a hundred times today. So, I am unable to perform maintenance. When I press ctrl + D to skip login, the system just hangs.
5. Error log or screenshot
** Insert error log and screenshot here**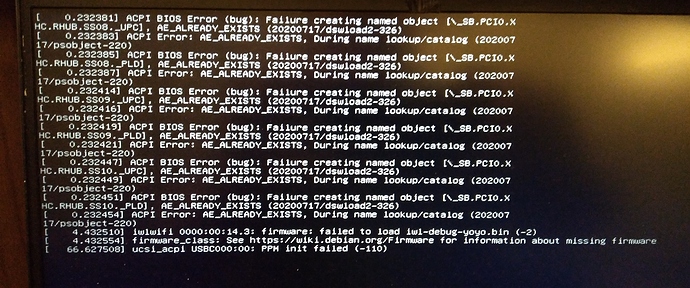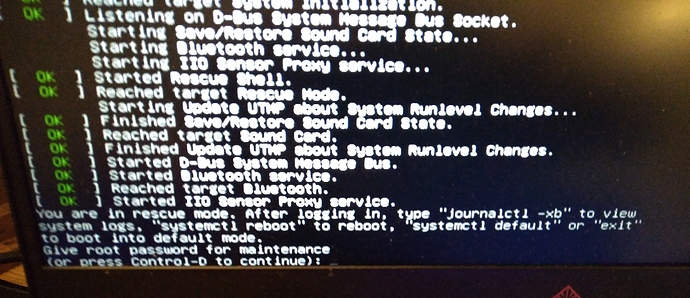 6. If you have any idea or suggestion about this issue please tell us
I'm at a total loss. Should I just live boot from my drive and start over?