Hey!
I tried to install Parrot, but when I selected the Install I got this: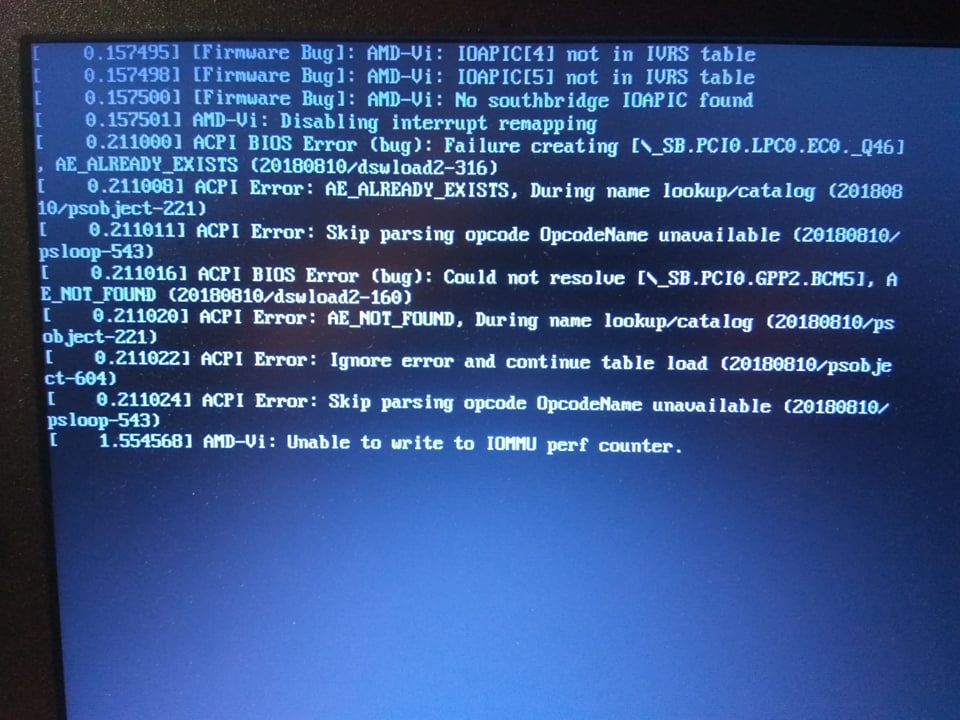 I had some issues with my previous linux distro too (Manjaro), but after installation and nothing like this. The problems was about something with Ryzen 3 2200u and kernel version, but after v4.19 everything worked fine.
In past I had installed Parrot in my old laptop, but I didn't have any installation problems.
Any idea?