Hi!
I already had Parrot in my PC. But i got some dependency issues so i decided to reinstall Parrot.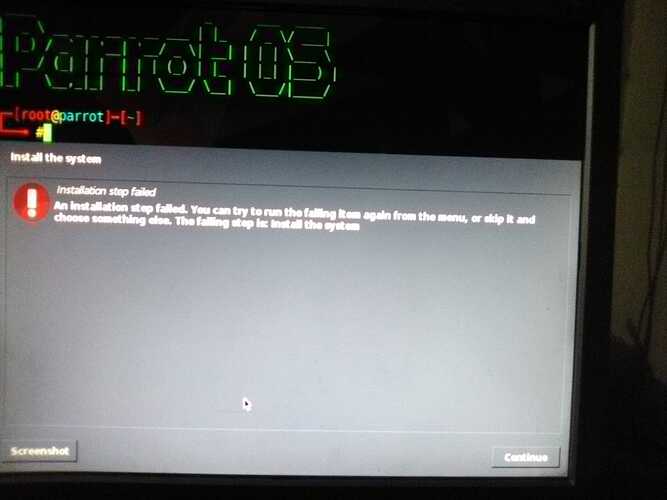 I downloaded Parrot security MATE 4.10 and checked its hashes.
But when i tried to install it on my PC, i got error ***Installation step failed ***. No matter how many times i try. I also tried to install it on other PC, But that didn't work too.
I have used:
ETCHER
RUFUS
UNETBOOTIN
to burn iso file to usb
After too many tries i tried to install Kali Linux. And Kali was installed without any issue.
Please help me
I wanna use PARROT.