– Please Write here your help request, –
— I tried install parrot os dual boot with windows 10. As you can see in the picture below, I was create a 60GB free space on D disk.


But when started installation, I couldn't see the free space that I created before.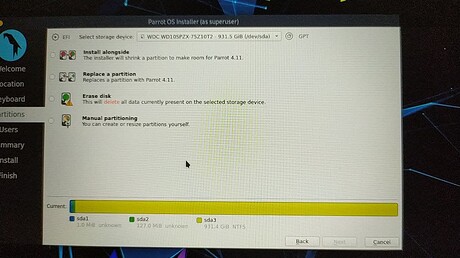 .
I use rufus to create USB boot. Could you guys please help me or recommending another way to install?
Thankyou very much
Parrot version in use (if you are not aware of it, open terminal and type cat /etc/os-release | grep VERSION):

Kernel version (if you are not aware of it, open terminal and type uname -r):

Logs/Terminal output (use pastebin or similar services):

Screenshots: