Briefly describe your issue below:
Hello guys,
since the last update, i don't have enough space in the /boot folder to allow installation.
As you can see in the folder, there are several files with the same name. I would like to know if I can safely delete them, in order to perform the update correctly?
Thanks in advance

—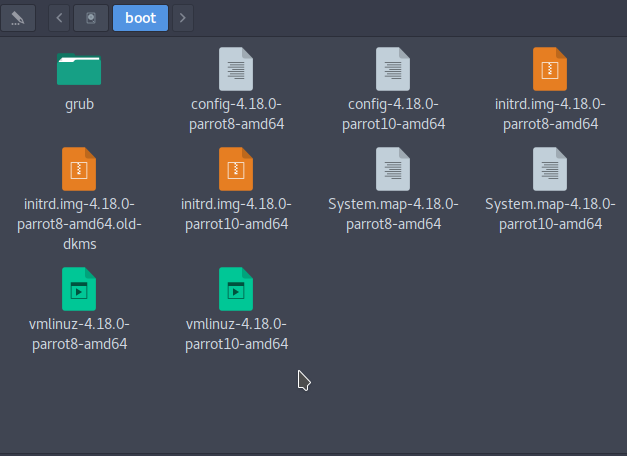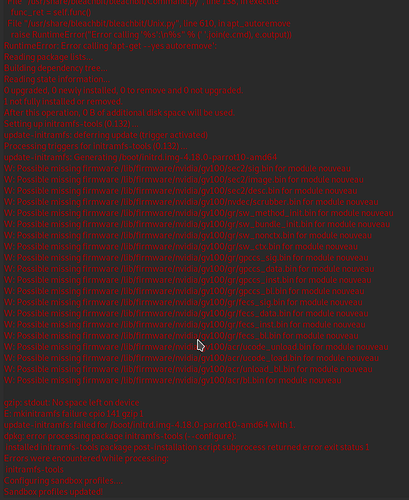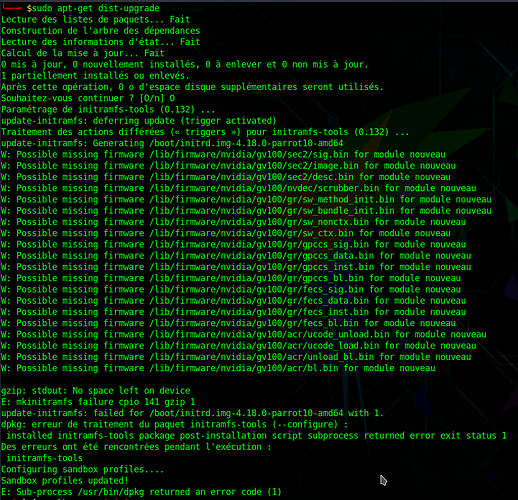 What version of Parrot are you running? (include version, edition, and architecture)
Linux parrot 4.18.0-parrot10-amd64 #1 SMP Debian 4.18.10-1parrot10 (2018-10-06) x86_64 GNU/Linux
What method did you use to install Parrot? (Debian Standard / Debian GTK / parrot-experimental)
Debian GTK
Configured to multiboot with other systems? (yes / no)
No
If there are any similar issues or solutions, link to them below:

But no confirmation on my question…
If there are any error messages or relevant logs, post them below: