To follow my old issue about Nvidia, today i tried clean install, and tried using hashcat benchmark, but it found no devices. So i tried downloading with apt "clinfo" because that is how i fixed that when i had installed Nvidia drivers but then had a problem with graphical tools not launching as root anymore.
Well now that i launched it, it happened again i can't launch any graphical tool as root, which means "clinfo" is the culprit, but i need clinfo to detect my Nvidia card to run hashcat or John with it so i'm in a pinch.
Any idea ? I tried downloading official Nvidia drivers, still had to use clinfo for my card to be detected, tried bumblebee-nvidia its the same, and tried nvidia-drivers from repository. Also even after reboot i still can't use graphical tools as root.
After i used "clinfo" to make hashcat detect my graphic card, here's the message if i try to run a graphical tool as root (ex : BurpSuite)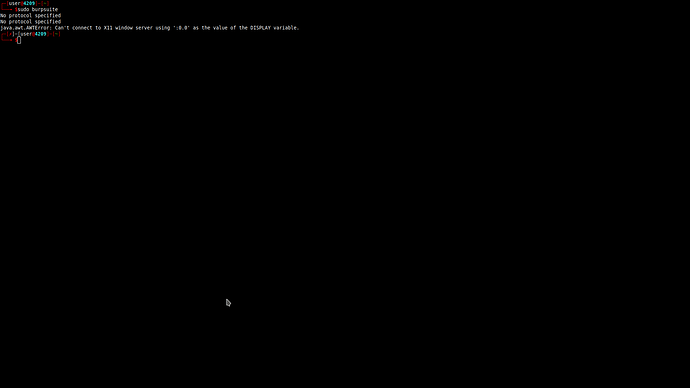 I thought that maybe after using clinfo, the default driver changed in the configs and so i had to edit X11 to use my chipset instead of trying to run it with my nvidia card ? I have an Intel 4600 HD as graphical chipset.