Here is a thread to discuss Linux phones

What are your experiences? What's next?
Anyone paying attention to the Pinephone? Thought I would share some info on it as I recently received one to kick off the mobile forum discussion

Pinephone is a really cool project. The makers: Pine64 (https://www.pine64.org) work on/build/provide a variety of Arm processor based SBC's and laptops.
Now they have delved into the Linux Smartphone area

They even included hardware kill switches on the back: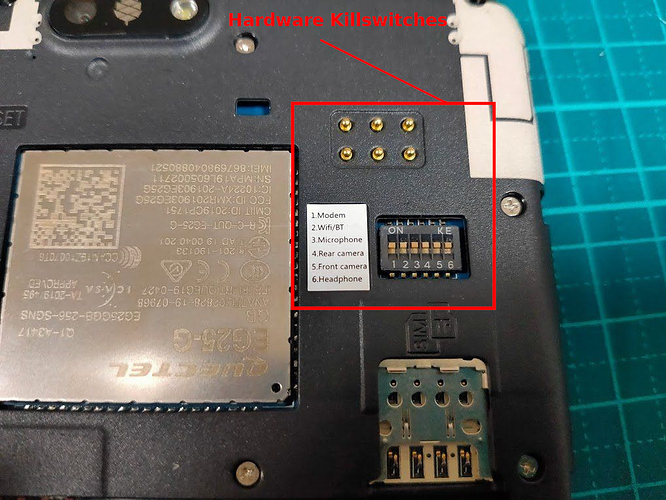 Also in the red square are 6 'pogo pins' to allow hackers/makers to make add on hardware (slide keyboard in the works).
One really cool part is the open source bootloader's ability to run as many operating systems as you like off microsdcards (there is also 16gb internal storage). Needless to say there are a variety of operating systems already out/mostly stable for it already and I have done a couple videos reviewing them since getting the phone:
Unboxing video + Ubuntu Touch display:
Here is a look at Mobian OS (Debian Mobile) + Termshark sniffer:
Manjaro's Linux OS for Pinephone:
Installing/running WiPri, a script I wrote on the phone (various mac address/hostname randomization features/experimental txpower strength variations) and working

:
What works on most operating systems:
calls work both ways
cellular data/internet works
sms texting works both ways
Bluetooth headphones work for me
Wifi works
Pretty impressive this early on in dev. This phone holds promise for pentesting purposes. The only downside on that end is monitor mode not being available on provided firmware (word is it is capable if someone reverse engineers).
I thought this Phone would be of interest to the Parrot community.

Anyone else have a Pinephone yet? Or a Librem 5?