Hai All
I just want to update my parrot os in the morning, but when i type
sudo apt update I got message appear like in SS below?
I don't know this is first time I got this message since I using parrot sec.
Which one should I choose? "yes" or "no"
I've searched on the internet but there is no sure answer. I decided to pending update my parrot before I know exaclty what is going on when I choose yes or no?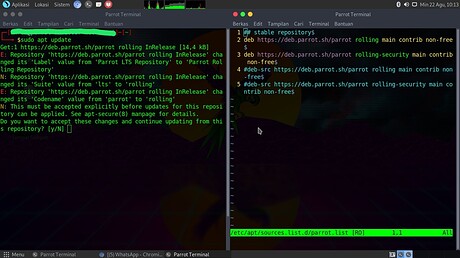 Thanks You In Advance