can you all help me?
what happened to the web server?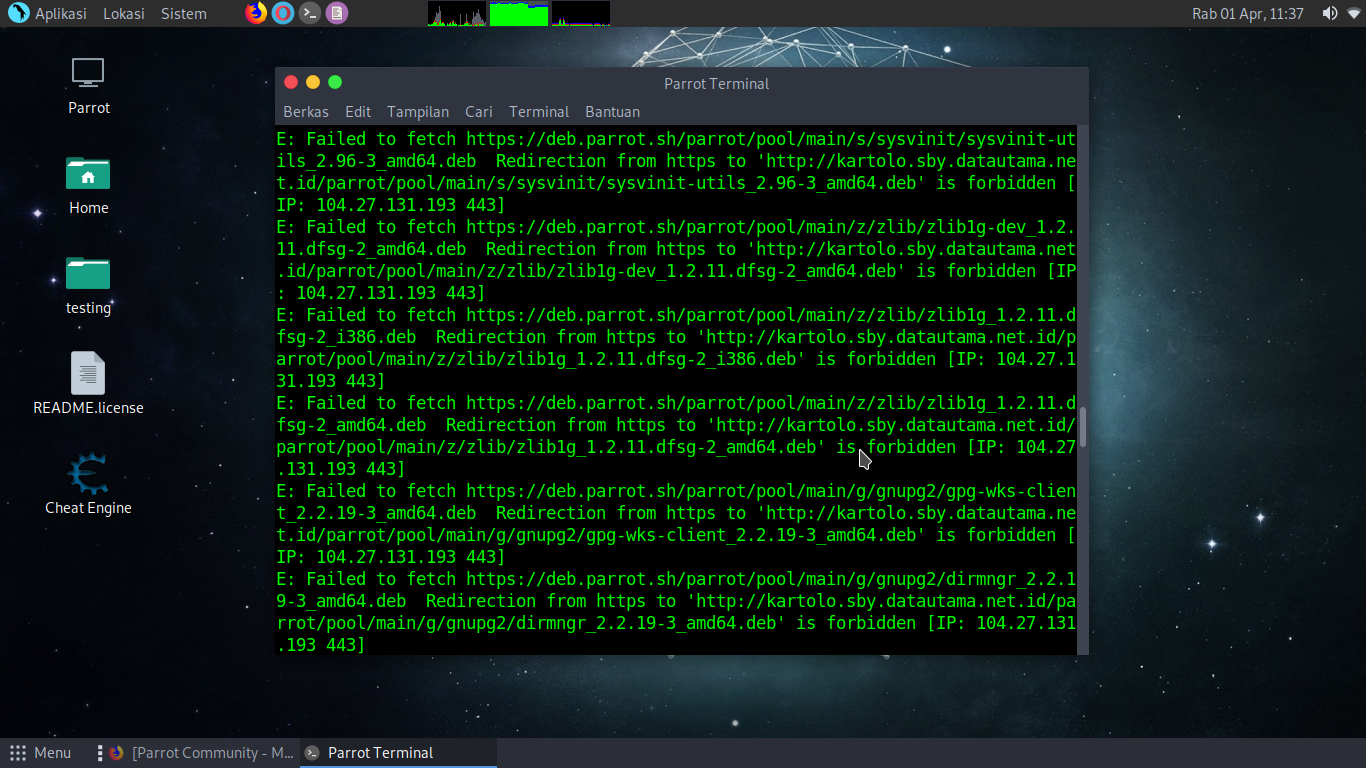 Its been happening to me too, I just try again until it works, sometimes 2 or 3 tries, using
sudo parrot-upgrade
or when installing something new from Repo, might have to try a couple times, but eventually I get connected
I can help you phantomghost
Try use
sudo apt update && sudo apt full-upgrade -y
This topic was automatically closed 60 minutes after the last reply. New replies are no longer allowed.