I have seen this forum Forum to fix boot in my 3.11 ParrotOs but It says Couldn't find package…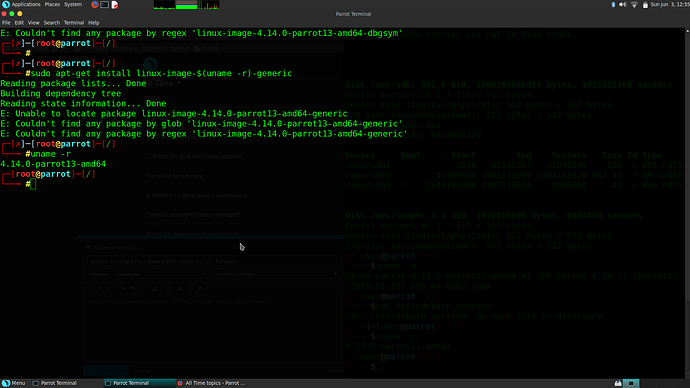 Are you deleted the /boot dir too ?

Try to search the package before install it.
linux-image-4.14... is not in the repo.

And i suggest you to upgrade to Parrot 4.

linux 4.14 is old and no longer maintained
dist-upgrade your distro immediately and install the new 4.16 kernel
Thank You, I have Upgraded to Parrot 4.
Now I want to mount my windows partition with write permission.