Hi !
So here is my problem : I want to install VSCode instead of VSCodium.
So I downloaded the Debian Package of VSCode and installed it with dpkg.
After upgrading my system (with parrot-upgrade), VSCode is automatically removed and VSCodium is installed instead.
Here is a screenshot :
Installing VSCode


Upgrading the system.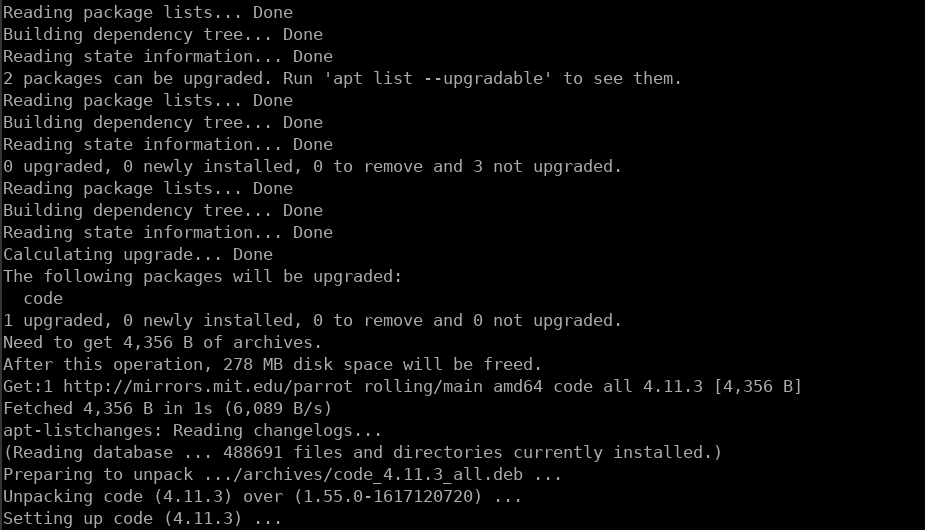 What version of Parrot are you running? (type "cat /etc/os-release" in terminal without the quotes)
PRETTY_NAME="Parrot OS 4.11"
NAME="Parrot OS"
ID=parrot
ID_LIKE=debian
VERSION="4.11"
VERSION_ID="4.11"
HOME_URL="https://www.parrotsec.org/"
SUPPORT_URL="https://community.parrotsec.org/"
BUG_REPORT_URL="https://community.parrotsec.org/"
What hardware are you running?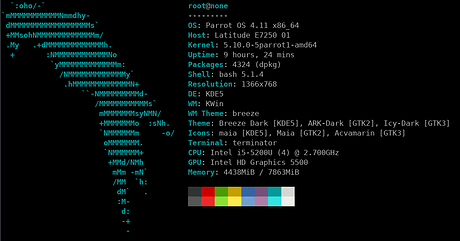 What method did you use to install Parrot? (Debian Standard / Debian GTK / parrot-experimental) : Debian GTK
Configured to multiboot with other systems? (yes / no) No
Can someone help me please ?