Version: 4.11
Desktop Environment: Mate
Edition: Security

3. If your hardware doesn't work: wifi doesn't show, graphic issue:
Hardware information
- Your device name or output of `lspci`

04:00.0 Network controller: Intel Corporation Wi-Fi 6 AX200 (rev 1a)
```
- Did you try searching info about this issue on search engine?
Yes, no findings related to Intel Wifi.
4. How did you get this error? Are there any steps to procedure it?
1. I install the Intel firmware to make Wifi and bluetooth works
2. I ran this firmware: https://wireless.wiki.kernel.org/_media/en/users/drivers/iwlwifi/iwlwifi-cc-46.3cfab8da.0.tgz
3. It shows me the signal icon low but the connection its full. (See screenshot).

5. Error log or screenshot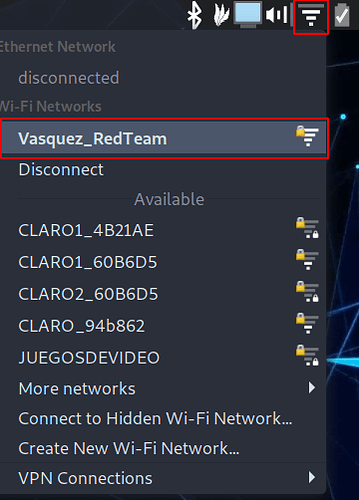 2. Its section and how it affects our system
General use.