When I tried to install Parrot via usb, manually partitioned,
installation process is interrupted with message; 'failed to run command' grub-install', no such file or directory'.
---
ISO version: Parrot Home-5.0.1 amd64

**Application used for flashing the iso: Etcher
I firstly used Rufus, but it didn't install, like this one (I think that it had another/different problem). Widows recognized ins. usb made in rufus as ParrotOS iso. After that one didn't work, i overwritten that iso with new one using Etcher. Widows doesn't recognize this iso, it shows usb as two separate usbs with names E and F, it can't read F but can E, it looks like GRUB files are there. The usb model is Kensington DataTraveler 100 G3, 32 gb size.


Logs/Terminal output (use pastebin or similar services):

Screenshots: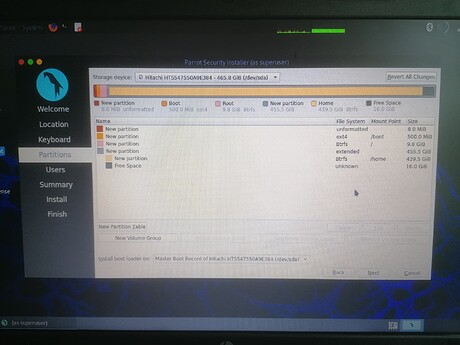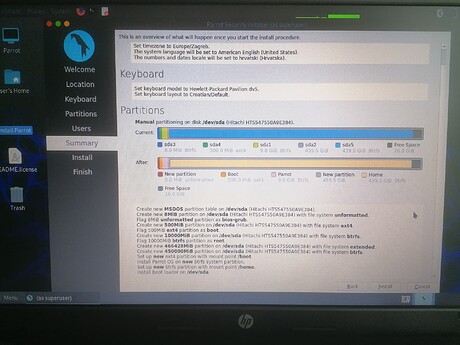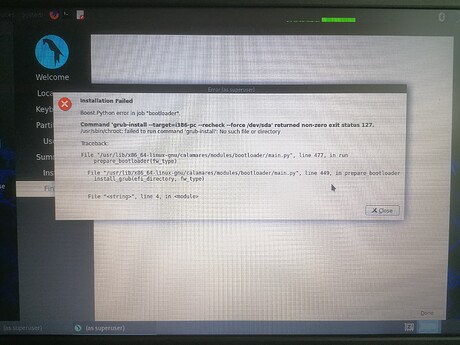 What is the cause of problem and how to fix it?