Briefly describe your issue below:
I suspect this is harware specific. But with that in mind, I've reformated 6 times in the last 4 days.(running from live usb now). Out of those, only the last one finished sudo parrot-upgrade without locking up my computer (maxed out 8gb ram and I7 processor) I finally got some logs which I wll post below. I only download from the defauld package manager upgrades from http://deb.parrotsec.org/parrot/. Before upgrade, all was well, after upgrad:
Here are the errrors I pulled from the terminal log:
https://pastebin.com/frebZYnA
Here is the whole log if anyone needs
https://pastebin.com/s7UVpEPE
Tor won't even start, log from previous incarnation:
https://pastebin.com/PTt6VJLb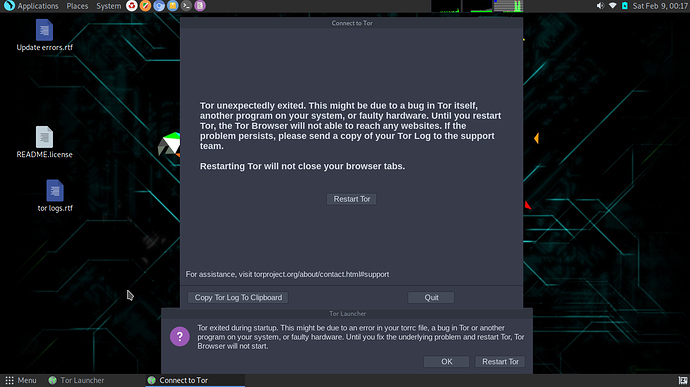 Anonsurf thinks its running, but Tor service never starts:
https://pastebin.com/pCvcht9m
Various other programs won't run, like Avahi-dameon, cups-browsed. I'm sure there are more, but this is as far as i have gotten. I can still run on 4.5.1, as long as I don't upgrade, but I don't know if I can figure this one out.
---
What version of Parrot are you running? (4.5.1 Desktop, AMDx64)
What method did you use to install Parrot? (I usually use GTX, But I used Debian Standard on the last one, It was the one that finished updatingl)
Configured to multiboot with other systems? (no)