Briefly describe your issue below:
Using the latest OVA image the user "user" is auto-logged into the system. The following is that I have tried reading other comments:
Reset the "user" password
Created a new user
The auto-login is always enabled for "user". I would like to add an extra security layer by enabling this feature.
Any recommendations?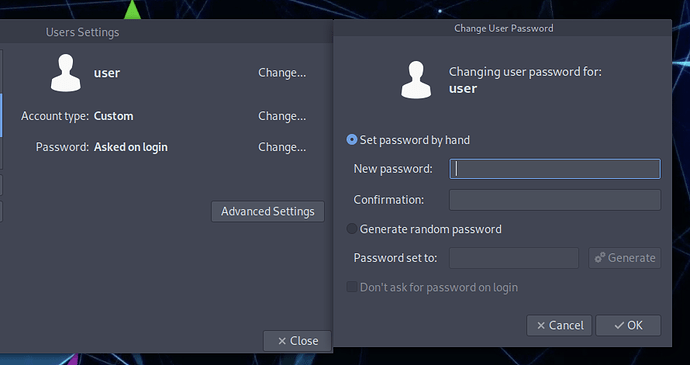 What version of Parrot are you running? (include version (e.g. 4.6), edition(e.g. Home//KDE/OVA, etc.), and architecture (currently we only support amd64)
What method did you use to install Parrot? (Debian Standard / Debian GTK / parrot-experimental)
OVA
Configured to multiboot with other systems? (yes / no)
If there are any similar issues or solutions, link to them below:
If there are any error messages or relevant logs, post them below: