Briefly describe your issue below:
I no longer have a full screen when it running in virtual box after I updated. I tried updating the xtension pack, but it keeps stopping mid installation with this error "the kernel configuration is invalid, refer to /var/log/vboxautorun.log"
I'm newer to linux so it could be its telling me exactly what to do int the log but I don't understand. I tried to run the commands that the log said and nothing changed.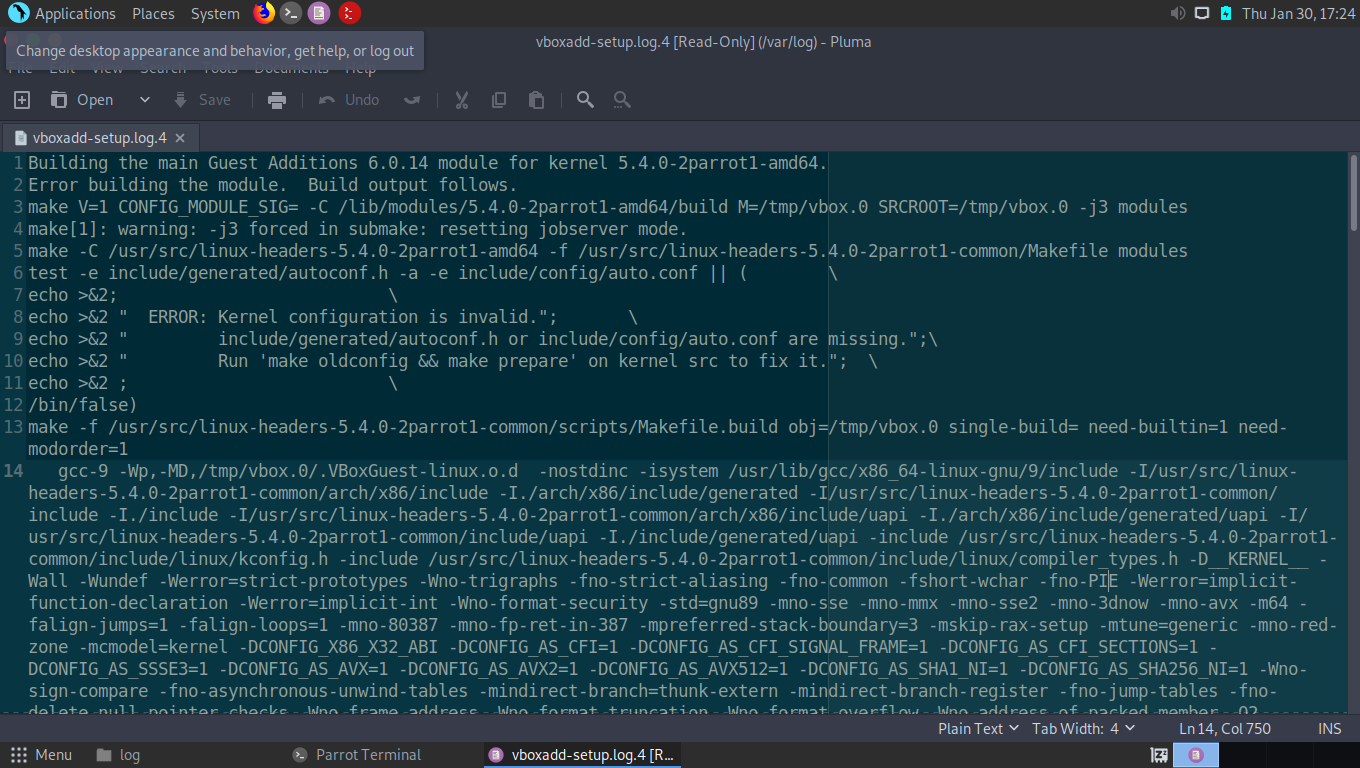 What version of Parrot are you running? (include version (e.g. 4.6), edition(e.g. Home//KDE/OVA, etc.), and architecture (currently we only support amd64)
I'm running KDE 4.7 with the most recent updates.
What method did you use to install Parrot? (Debian Standard / Debian GTK / parrot-experimental)
Configured to multiboot with other systems? (yes / no)
installed in VBOX
If there are any similar issues or solutions, link to them below:
If there are any error messages or relevant logs, post them below:
I have posted to the error log as a picture attached. all the relevant information should be in the screenshot.