** ISO information **
Version: 4.10
Desktop Environment: Xfce
Edition: Home

If you have this problem after fresh installation:
How did you install OS?
- Virtualbox Live installation. As standard as it could be. (Next → next → next)
How did you get this error? Are there any steps to procedure it?
Just after fresh installation it is impossible to log in back to the system.
Steps to reproduce my problem:
Log into xfce session as normal user that was created during the installation process.
Let the system to log you out (after couple of minutes).
Log in to your default xfce session as the user that you created during installation process.
Now you are stuck, because you could not type your password to unlock account.
"Unlock" does not work.
"Switch user" take you back to the session screen menu.
"Cancel" does nothing.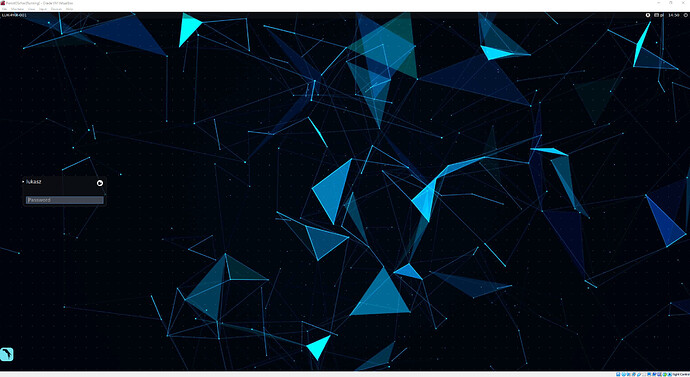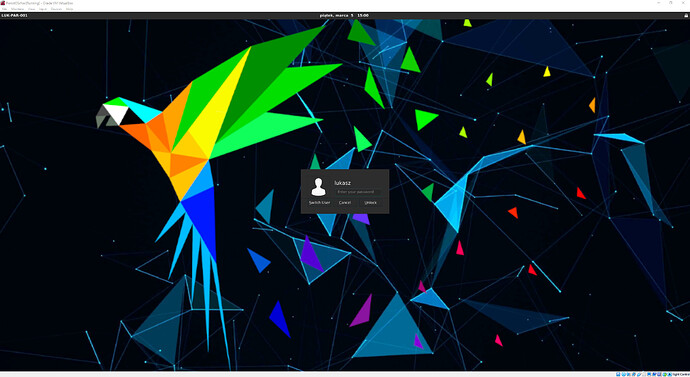 My virtualbox configuration for this machine:

Don't know if this is a bug or just mine configuration. Have not had any problem on Mate nor kde.