Hi to all.
I have just installed a fresh Parrot OS Security. All is working perfect apart of Anonsurf which completely disconnect my internet when I start it ON.
I have red a lot of topics here on parrot community and youtube tutorials as well but cannot find any of these solutions working for me.
What version of Parrot are you running? (include version (e.g. 4.6), edition(e.g. Home//KDE/OVA, etc.), and architecture (currently we only support amd64)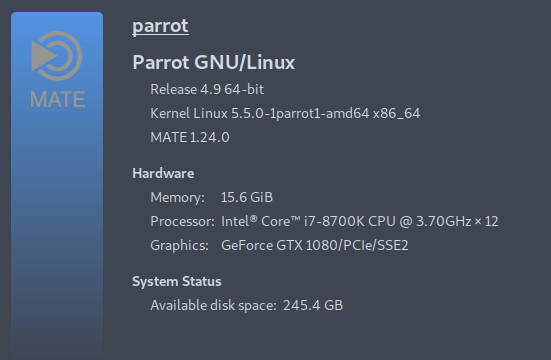 What method did you use to install Parrot? (Debian Standard / Debian GTK / parrot-experimental)
Parrot Security MATE ISO
Configured to multiboot with other systems? (yes / no)
I have two systems on separate SSD hard drives. Win10 on kingston SSD, Parrot on Goodram SSD (both standalone)
List your networking hardware (make, model, firmware version):
*-network
description: Ethernet interface
product: Ethernet Connection (2) I219-V
vendor: Intel Corporation
physical id: 1f.6
bus info: pci@0000:00:1f.6
logical name: eth0
version: 00
If there are any similar issues or solutions, link to them below:
If there are any error messages or relevant logs, post them below:
This is an info after I start a anonsurf as a root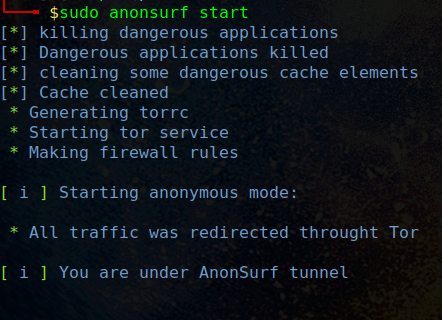 And this is a message after I run anonsurf status just after starting an anonsurf.


Its wired, because anonsurf should start tor automatically. Firewall is off at that point but when I turned it ON and set incoming traffic to allow nothing has changed. Please help me guys with that.